Preview: Ballon d'Or, Messi's solo dance?******
By sportswriter Wei Hua。
HONG KONG, Nov. 24 (Xinhua) -- After a year's absence, the Ballon d'Or presented by France Football is set to return next week. Amid the speculations, Lionel Messi's victory is seemingly foreseeable, but it is not a sure thing as Jorginho and Robert Lewandowski have blown the race wide open.。
According to multiple media resources, Messi's seventh Ballon d'Or is a foregone conclusion. Despite being denied by the organizers time and time again for confidentiality reasons, the rumors are indeed credible.。
For Leo, it is destined to be a bittersweet year in which he finally claimed a long-awaited major title at the senior national side when he captained Argentina to lift the Copa America trophy in July before a shock move to Paris Saint-Germain from Barcelona which he was widely believed to play for a lifetime.。
If we put the frustrating departure aside, Messi's performance on the pitch is still magnificent. He finished his last season with Barca as the best scorer of Spanish La Liga. 30 goals in domestic league on top of a Copa America laurel, Messi got the two main elements that Jorginho and Lewandowski lack to push for the Ballon d'Or.。
Maybe to the naysayers, the Argentinian star's performance at the Parc des Princes is still far from impressive, but it will barely have material impacts on the final result. When Messi scored against Nantes last Saturday to collect his maiden goal in the French Ligue 1, he almost has the key to open the door of the Theatre du Chatelet where the ceremony takes place.。
In a single calendar year, any player who wins a continental title alongside the Champions League will be considered as the top contender for the Ballon d'Or. The law is not exceptional in 2021 as Jorginho was one of the favorites after the Chelsea midfielder won the Champions League and was crowned the UEFA Euro 2020 with Azzurri.。
For many football pundits, Jorginho is a true maestro with great techniques, a strong mentality and a cool head especially with his famous jump in spot-kick. Boasting Champions League and 2020 Euros simultaneously, it once made the 29-year-old the first choice on many people's pecking order.。
But like it or not, the Italian's poor personal statistics played down his prospect in this competition. And no matter at Stamford Bridge or Coverciano, Jorginho is always behind the spotlight. If he were Cristiano Ronaldo or even a normal scorer with just 20 goals a season, he would have been a shoo-in for the prestigious award.。
In addition, the Brazilian-born somehow came down to earth after flying high in the summer, especially he missed two penalties in a row when taking on Switzerland in two decisive World Cup qualifiers, had he converted either of them, Italy would have secured a straight qualification for Qatar next year. Gradually, the halo swirling around him has vanished, so it is hard to expect Jorginho to repeat what Luka Modric had done in 2018, by comparison, leading the Azzurri to go through the play-offs is more realistic.。
Dating back to July last year, when the Ballon d'Or of 2020 was canceled due to the pandemic by the organizers who claimed "lack of sufficient fair conditions," it sparked controversies as most people thought it should be conferred on Lewandowski under any circumstances.。
In 2020, Lewandowski experienced a fantastic year, as he won the treble with Bayern Munich and became the top scorer of the Bundesliga and Champions League. As we often say winner takes all scenario, the phenomenal performance from Lewandowski made France Football's explanation look pale and weak.。
The setback didn't wane the hitman's confidence as he continued his fearsome form in the following year, but the last group finish of Euro 2020 cast a heavy shadow on his Ballon d'Or hope.。
However, Lewandowski is still backed by quite a few people as Poland national football team coach Paulo Sousa is sure that Lewandowski will win the plebiscite as "no other footballer was on his level."
If Lewandowski beats the odds to win, nobody will doubt it, just because he deserves it.。
When it comes to the Ballon d'Or, a man should never be ignored, that is Ronaldo. The Portuguese ace also put in an outstanding show this year, as he bagged the Capocannoniere in Serie A and the top scorer of Euro 2020, and often played as a difference-maker after returning to Manchester United, but he has little team honor to offer, that is lethal.。
In the past year, CR7 saw a collapsed Juve's dynasty, an early exit at Euro 2020, and a currently struggling MU, all of which will prevent him from chasing his old rival Messi.。
Anyway, Messi's seventh heaven is on the cards, but just like a football game, the final result will not be known until the last minute. Enditem。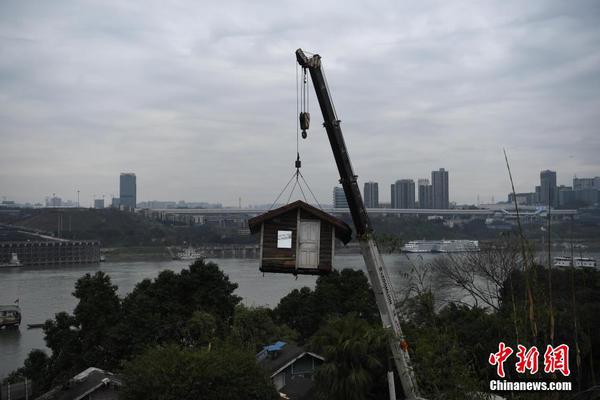 西安市出台税务申报延期政策:可登录电子税务局申请延期******
华商网讯 2022年1月24日(星期一),西安市政府召开西安市统筹推进疫情防控和经济社会发展系列新闻发布会,邀请市工信局、市交通局、市税务局等单位有关负责同志介绍相关情况。
问:针对此次疫情,税务部门出台了相应的延期申报政策。能否为我们介绍一下详细的具体措施?
西安市税务局副局长樊迎革答:针对此次疫情对元月份税务申报带来的影响,我们出台了相应的调整措施来保障解决这个问题。
1.根据《国家税务总局陕西省税务局关于支持疫情防控有关税收征管事项的通知》,西安市所辖纳税人2022年1月份纳税申报期限暂延长至1月30日。
2.对确受疫情影响不能在1月30前办理1月份纳税申报,纳税人可登录陕西省电子税务局申请办理延期申报,按照电子税务局操作步骤,先行提供电子附列资料,按照相关规定预缴税款,后续补充相关纸质资料。
3.对确受疫情影响无法按期缴纳税款,需要办理延期缴纳的纳税人,可登录陕西省电子税务局申请办理延期缴纳税款核准。纳税人按照电子税务局操作步骤,先行提供电子附列资料即可,后续补充相关纸质资料。
4.因疫情影响的中、高风险地区的纳税人以及因隔离、市场封闭地区的纳税人,逾期申报或逾期报送相关资料的,免予行政处罚,相关记录不纳入纳税信用评价。
5.因疫情影响的中、高风险地区的纳税人,在1月份申报期内未进行纳税申报,在2月份被税收征管系统自动认定为非正常户的,可向主管税务机关说明情况,由主管税务机关及时上报处理。
疫情无情人有情。为最大程度地为纳税人缴费人提供便利,满足春节期间办税缴费需求,西安市税务局继续开展春节期间"服务不打烊"活动,全市各区县办税服务厅在春节期间"人在岗、网不断、票能领、事能办",全力帮助企业纾困解难、支持企业复工复产,为西安经济社会发展贡献税务力量。
来源:华商网
编辑:王莉文
【天天中彩_天天中彩官方网站👉👉十年信誉大平台,点击进入👉👉 打造国内最专业最具信赖的彩票平台,为您提供天天中彩_天天中彩官方网站用户登录全网最精准计划软件,APP下载登陆,强大的竞彩网上推荐!!】
Chinese yuan strengthens to 6.4009 against USD Tuesday******
BEIJING, Nov. 2 (Xinhua) -- The central parity rate of the Chinese currency renminbi, or the yuan, strengthened 183 pips to 6.4009 against the U.S. dollar Tuesday, according to the China Foreign Exchange Trade System.。
In China's spot foreign exchange market, the yuan is allowed to rise or fall by 2 percent from the central parity rate each trading day.。
The central parity rate of the yuan against the U.S. dollar is based on a weighted average of prices offered by market makers before the opening of the interbank market each business day. Enditem。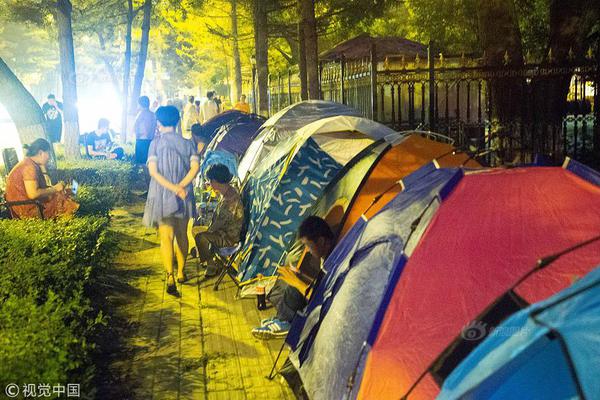 New growth pole takes shape as east China region ups economic presence******
BEIJING, Nov. 4 (Xinhua) -- China's Yangtze River Delta region has generally become a strong and active growth engine to the country's economic development, as the region's GDP contribution continued to rally, according to the country's top economic planner.。
During the first three quarters of this year, the region accounted for 24.5 percent of China's GDP, compared with 24.1 percent in 2018, Cong Liang, deputy head of the National Development and Reform Commission, told a press conference on Thursday.。
Shanghai and the provinces of Jiangsu, Zhejiang and Anhui are under the ambit of the Yangtze River Delta region.。
The integrated development of the region is taking shape, said Cong, adding that the region's influence on the national economy has been continuously enhanced.。
In 2018, China announced it would support integrated development of the Yangtze River Delta region, and make it a national strategy.。
The country has detailed 22 measures to boost the region's development, covering areas of common prosperity, cross-regional coordination, among others, and will put emphasis on major projects, including pilot free trade zones and international transport hubs, according to Cong. Enditem。
体总航管中心:暂停不必要的飞行活动
1.张新成晒深蹲动图回应屁垫争议:是我蹲得不够深吗
2.中国空间站建造阶段后续飞行任务标识发布
3.@战友,这组网络安全警示漫画发人深省,不容错过
4.郭昊文最新夏训球局集锦,丁威迪、莫布利等NBA球员出战